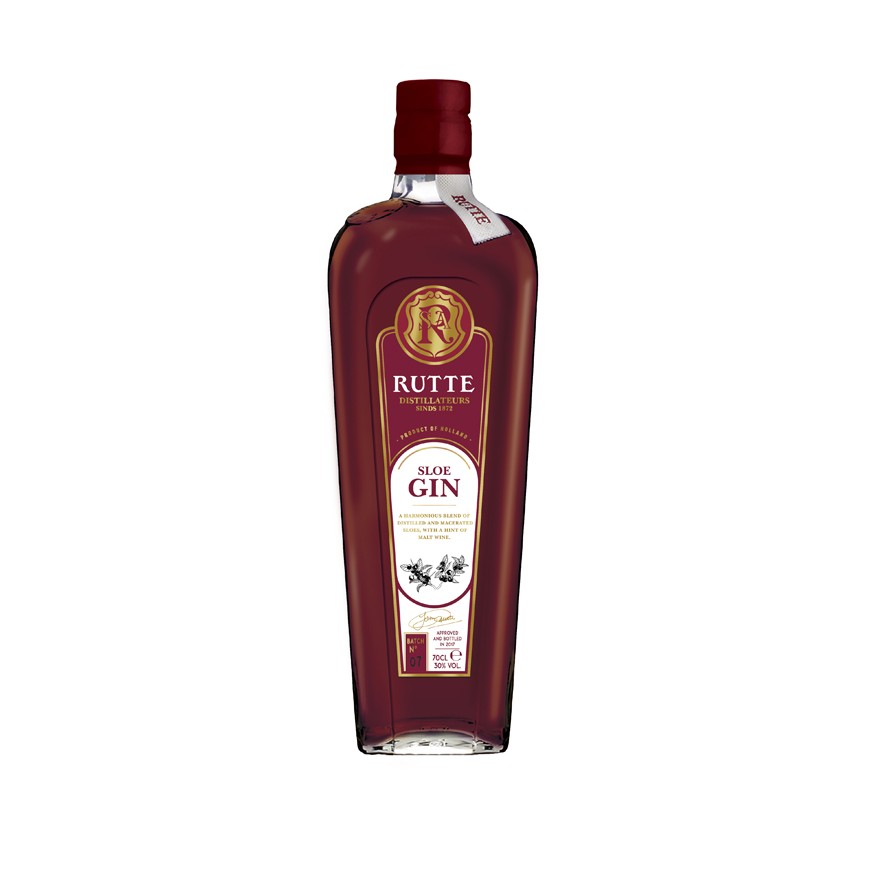 Rutte Sloe Gin
Sloe Gin, 30%
Sloe gin
In the early 1970s, John Rutte created "Sleedoorn Likeur" or sloe berry liqueur with gin and fresh berries that he picked himself in the Biesbosch, the national park with countless rivers and creeks nearby the distillery site in Dordrecht. True to John's style, Rutte Sloe Gin uniquely blends sloe berries steeped in gin with liquid from distilled sloes and a touch of traditional malt wine to deliver a completely balanced sloe gin, with a full flavor and fruity aroma.
Nose
Almonds, cherries, berries, fruit
Taste
Fruitexplosion, light sweet & sour, complex.
Soort

Inhoud - %

700 ml - 30% Vol