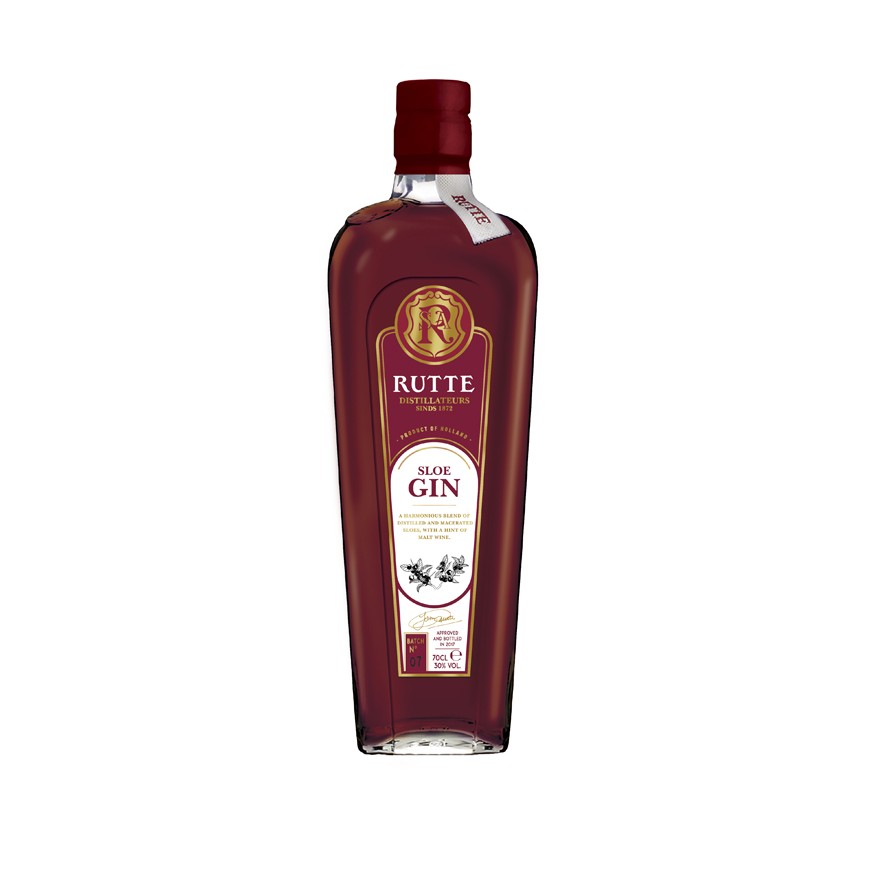 Rutte Sloe Gin
JOHN RUTTE
7thGENERATION MASTER DISTILLER
SLOE GIN
In the 1970s, John Rutte creation Sloe Berry liqueur, made of gin and fresh berries picked by hand in the Biesbosch, near our Dordrecht distillery. Rutte Sloe Gin consists of a blend of sloe berries steeped in gin, sloe berry distillate and a touch of traditional malt wine and herbs. The end result is a well-balanced sloe gin with a full, fruity palate.
BOTANICALS: sloe berry, juniper, galangal, orange blossom, gentian, vanilla

PALATE: Explosion of fruit, slightly sweet and acidic, a bitter note, complex. Long finish of sloe berries and almond.
DID YOU KNOW: Sloe Gin is made by steeping berries in gin. Rutte uses the method, but also distills the berries by themselves, which gives our Sloe Gin an extra fruity taste with strong almond notes. The steeped botanicals provide the finishing touch.
••••••••••••••••••••
Soort

Inhoud - %

700 ml - 30% Vol