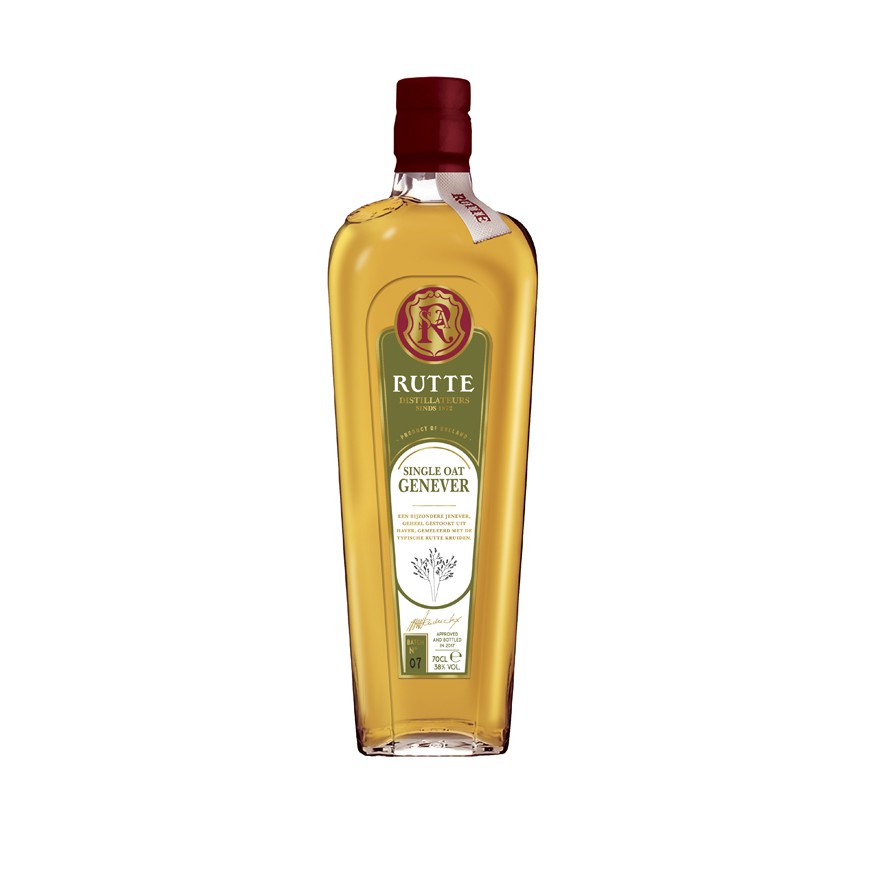 Rutte Single Oat Genever
MYRIAM HENDRICKX
8thGENERATION MASTER DISTILLER

SINGLE OAT GENEVER
The Single Oat is a 100% malt wine genever distilled solely from oats, resulting in a full, remarkably pleasant palate. Matured on American oak and blended with typical Rutte herbs to create a finely balanced product.
BOTANICALS: juniper, orris root, angel seed

DID YOU KNOW: Oats are not typically used for distillation. Rutte decided to experiment and barrel aged its haylike malt wine. After a number of years, we were pleasantly surprised to find that this had resulted in a very aromatic, sweet spirit with notes of honey.

PALATE: Incredibly full and rich, a hint of spice, finish of coconut and prunes.
————————————


Soort

Inhoud - %

700 ml - 38% Vol