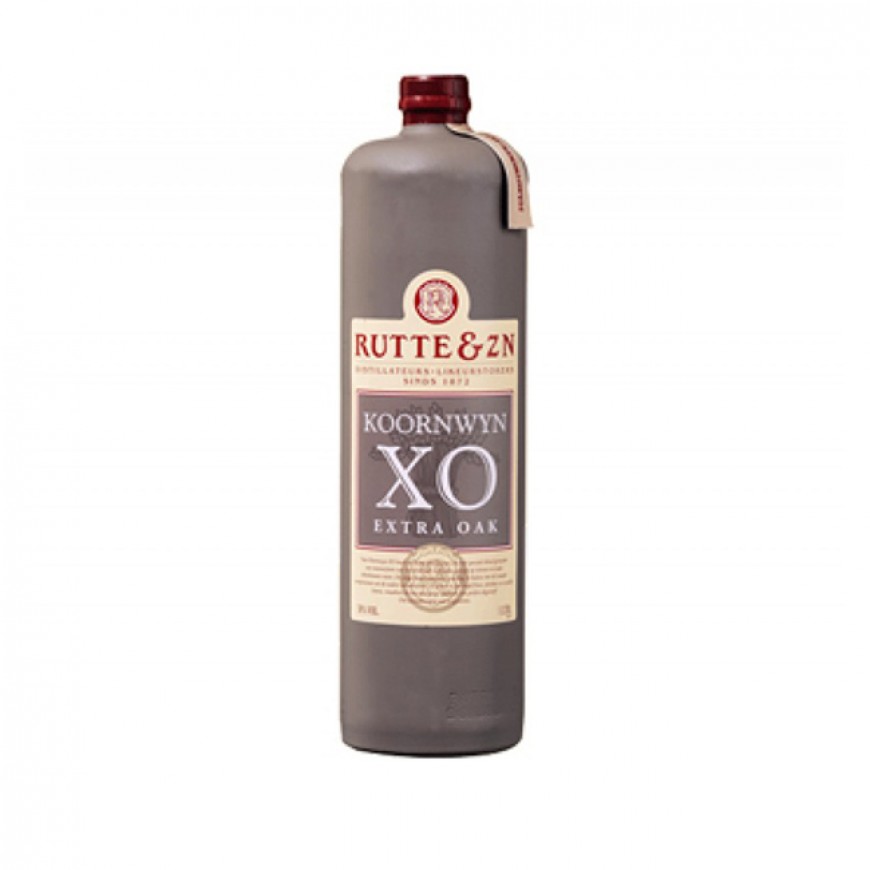 Rutte Koornwijn XO
MYRIAM HENDRICKX
8thGENERATION MASTER DISTILLER

KOORNWYN XO EXTRA OAK
Nice mix of malt wines with a botanical finish. For this Koornwyn, we created a special blend of malt wines of various age statements, aged on old & new oak barrels. The XO is intense and flavourful and has a long finish with notes of dried fruit, apricot and vanilla.

BOTANICALS: carob, liquorice

PALATE: Full, round, intense and rather complex. Dried fruit, apricot, vanilla, wood, a nice hint of sweetness, with a pleasantly drawn-out finish.
DID YOU KNOW: Whereas regular Koornwijn has a soft, subtle taste, our Koornwyn XO has a more pronounced plate. This is an accessible product that everyone can enjoy.

————————————
Soort

Inhoud - %

1000 ml - 38% Vol