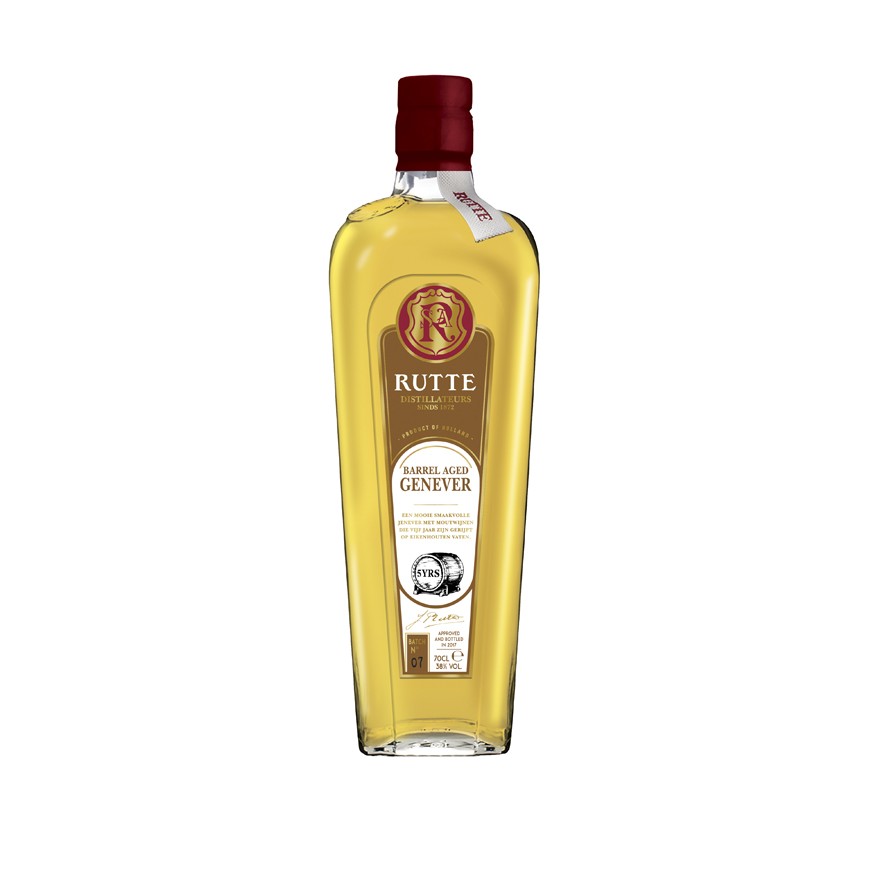 Rutte Barrel Aged Genever
JAN RUTTE
6thGENERATION MASTER DISTILLER
BARREL AGED GENEVER, 5 years old
Rutte's distiller seeks out 5-year-old malt wines from various barrel types, combining them into a lovely blend, harmoniously balanced with distillates and extracts of no fewer than 8 botanicals. A 100% malt wine genever; full, complex, a hint of sweetness and sherry.
BOTANICALS: juniper, angelica, orris root, orange blossom

PALATE: Wood, liquorice, floral, a touch of sherry, malt.
The gin that whisky lovers will also appreciate
DID YOU KNOW: For centuries, Dordrecht used to be a wine city. Wine was imported into the city in barrels, from the ports. Rutte also ran a wine shop out of its distillery, and with ample empty wine caskets at his disposal, Jan Rutte created the very first five-year-old aged genever in the 1940s.
••••••••••••••••••••
Soort

Inhoud - %

700 ml - 38% Vol