NEW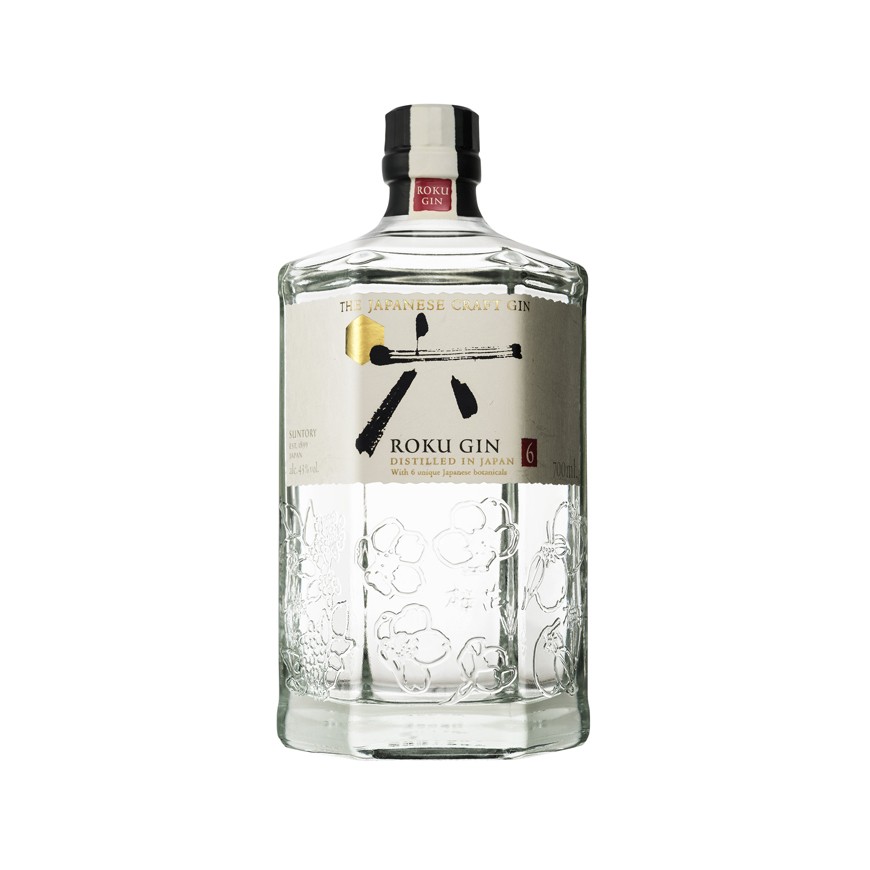 Roku Gin Japan
A CELEBRATION OF JAPANESE CRAFTSMANSHIP
ROKU is the premium Japanese craft gin created by the House of Suntory in Osaka. Crafted by Japanese artisans with meticulous attention to detail, ROKU is the perfect balance of avours. Its precise balance is testimony to Japan's renowned craftsmanship.
6 UNIQUE BOTANICALS
Each botanical is harvested in accordance with the Japanese concept of shun, enjoying each ingredient at its best, only harvested once they have reached their peak avour.
A unique multiple distillation process brings out the best in each botanical.
Sakura leaf, Sakura flower, Gyokuro tea, Sencha tea, Sansho pepper and Yuzu.

TASTING NOTES Yuzu Top Note
Nose
Cherry blossom and green tea provide a oral and sweet aroma.
Taste
Complex, multi-layered, yet harmonious avour of various botanicals. Traditional gin taste in the base, plus characteristic Japanese botanical notes with yuzu (Japanese citrus fruit) as the top note. Smooth and silky texture.
Finish
The crisp Japanese sansho pepper brings a little spiciness to the nish.