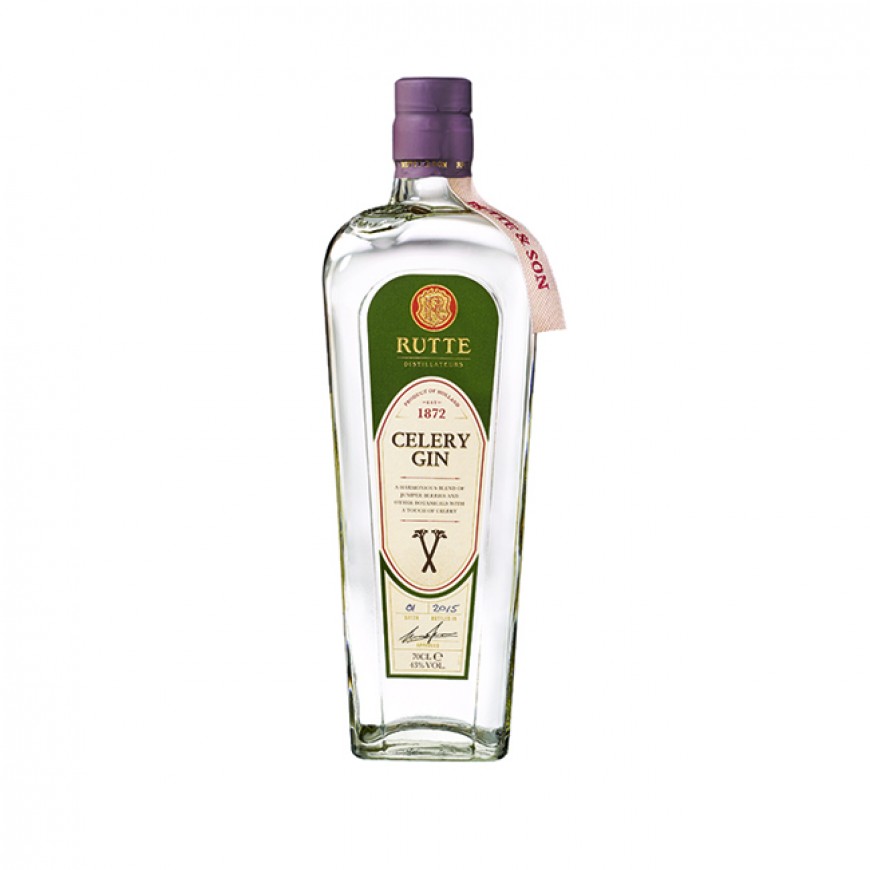 Rutte Celery Gin
MYRIAM HENDRICKX
8th GENERATIE MASTER DISTILLER
CELERY GIN
We have been experimenting with herbs and spices since we were first founded. From the very beginning, for instance, we have been using celery in our distillates. This is a 'normal' Dry Gin, with a savoury touch. The addition of celery gives it a little freshness, without dominating.
BOTANICALS: juniper, celery leaves, coriander, angelica, orange peel and cardamom.
PALATE: Slightly spicy notes of mint, parsley and celery. Spicy and fresh with a little aniseed.

DID YOU KNOW: Rutte has been making Dry Gin since the 1930s. Our very first gin already contained celery leaves! This is no 'trendy' new version, but a product that has been in our genes for over a century.
••••••••••••••••••••
Soort

Inhoud - %

700 ml - 43% Vol