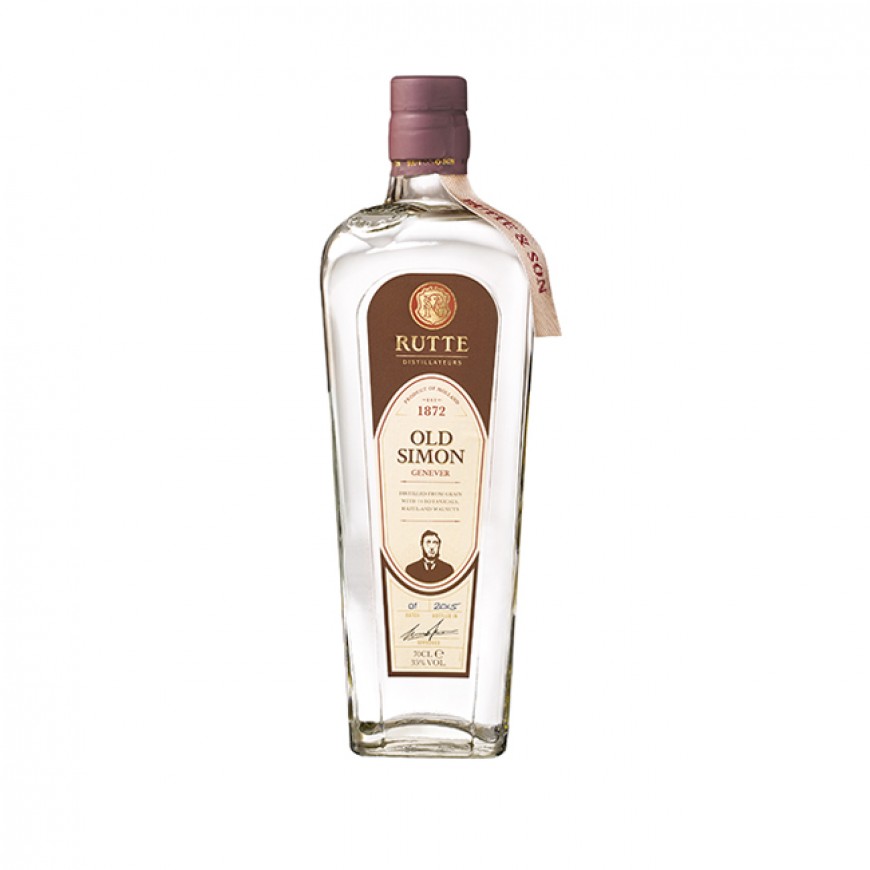 Rutte Old Simon
SIMON RUTTE
4thGENERATION MASTER DISTILLER
OLD SIMON
Simon Rutte is the founder of our distillery, and the recipe for Old Simon Genever was penned by the man himself. Old Simon Genever contains a number of typically Dutch botanicals, such as juniper berries, as well as ingredients that highlight Simon's unique creativity, such as walnuts, hazelnuts and celery.
BOTANICALS: roasted walnuts and hazelnuts, coriander, angelica, mace, liquorice, carob.
PALATE: Lighty, nutty, pleasant. Velvety finish.
DID YOU KNOW:
Simon Rutte settled in Dordrecht around 1830, before moving into the building in the Vriesestraat in 1872, where the distillery and shop still remain, many generations later.
Soort

Inhoud - %

700 ml - 35% Vol