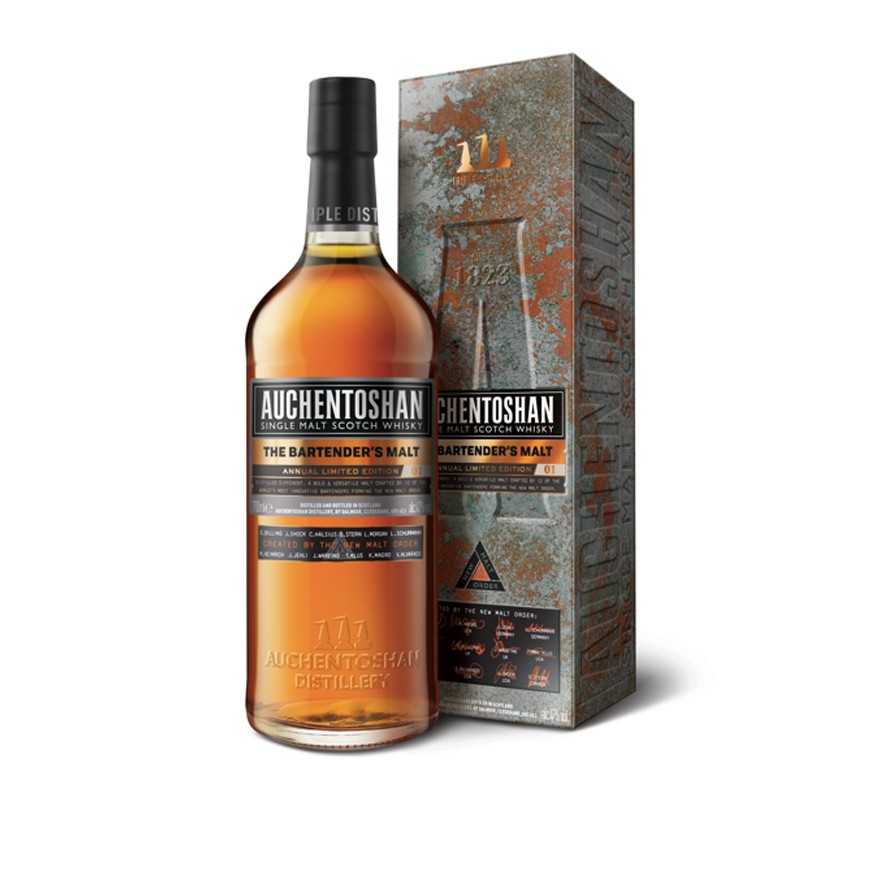 Auchentoshan Bartenders Malt Scotch Whisky
The Bartender׳s Malt is a bespoke collaboration of whiskies selected by 12 of the most innovative bartenders in the world. The malt ranges from 5 different decades, matured in a diverse range of oaks including American and European, as well as a variety of sherry casks, red wine barriques and German Oak.
TASTING NOTES
Nose: Dried apricots, milk chocolate, honey and green tobacco leaf.
Palate: Zest, cherry blossom, brioche and ginger.
Finish: Edgy and expanding with a long-lasting warmth.
Soort

Inhoud - %

700 ml - 47% Vol