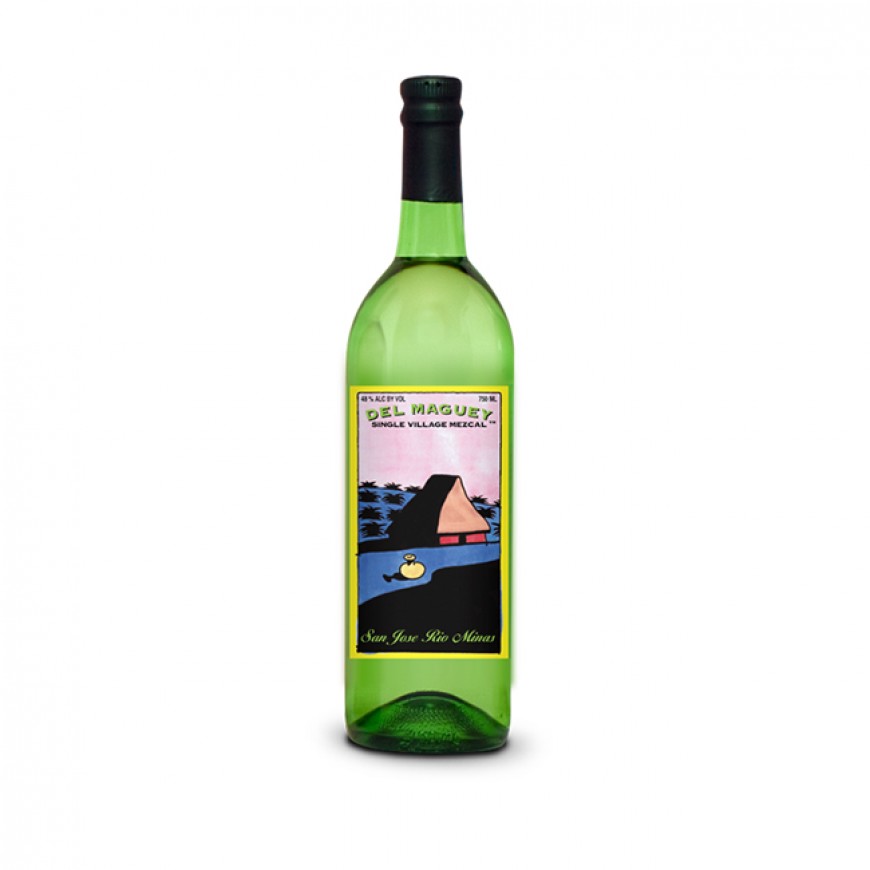 Del Maguey Single Village Mezcal - San Jose Rio Minas
Del Maguey brings you this very limited edition Vino de Mezcal series made in the remote Northern Mixteca Alta region of Oaxaca, Mexico.
This is the perfect example of the dicho: "You don't find mezcal. Mezcal finds you." We met Don Roberto going down a canyon lush with wild agaves in the middle of nowhere. He was out deer hunting with some friends many hours on foot from their village. Four hours back on our rocky, dirt road we were told about the village of Rio Minas but looking at a map it was obvious that it was a three hour detour on an even worse road, so we passed. Now four hours later we ran into this group of hunters all armed with rifles. We asked if they know of the mezcal of Rio Minas and Don Roberto laughed. He motioned to a buddy and the guy passed a half-liter plastic water bottle with an incredible mezcal inside made by the man standing in front of us.
A bright sweet nose of papaya and ripe peaches gives way to a lightly sweet and very floral palate like carrying a bouquet of roses and violets. Rio Minas palate ends with pepper notes and an herbal component of Hoja Santa and eucalyptus resulting in a refreshing finish