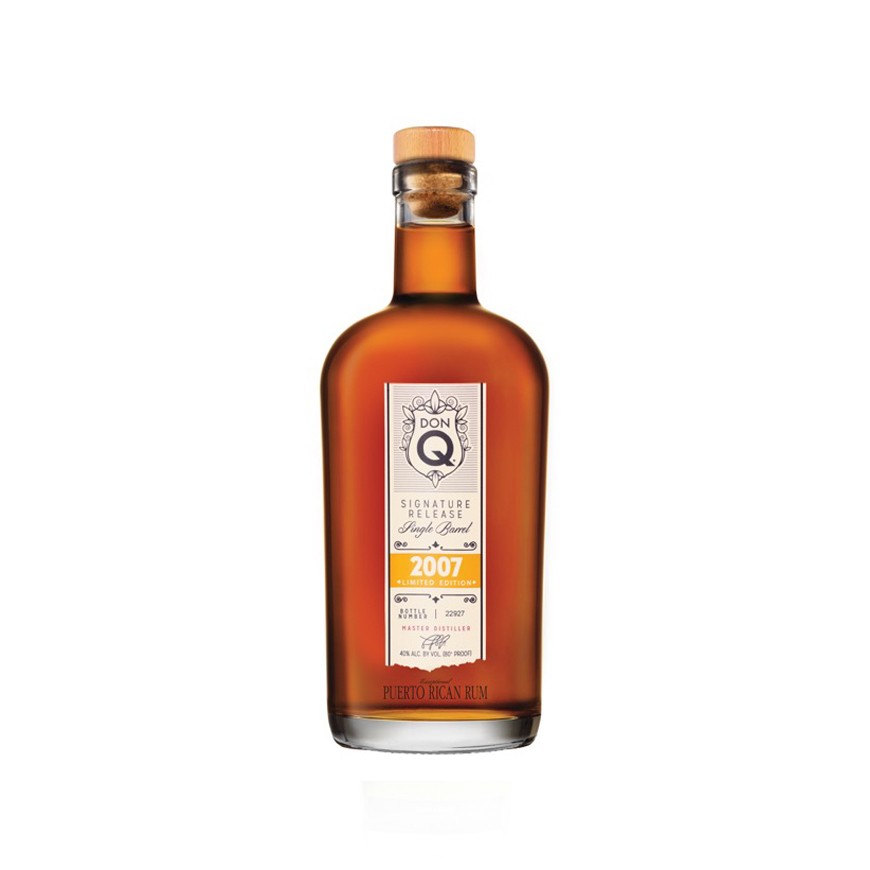 Don Q Single Barrel 2007
An elegant Puerto Rican rum, expertly crafted in the Serrallés family's signature rum-making style, Don Q Single Barrel, 2007 is the product of their dedication to exceptional craftsmanship. In 2007 a limited selection of thefamily's nest rum stocks was selected and laid down in charred, Americanwhite oak barrels for nine years. Don Q Single Barrel, 2007 possesses a rich,mahogany hue with luminous red ashes dancing throughout.
Aging: Single barrel aged for 9 years in American white oak barrels laid to age in 2007, bottled in 2016.
Proof: 40% ALC/VOL, 80° proof
Tasting Notes: At rst encounter, the aroma radiates delicate sweetnessover notes of oak wood giving way to hints of nuts, toasted almonds, and spices enhanced with hints of caramel and sweet chocolate. Full bodied and radiant, this elegant rum develops warm notes of toasted oak wood, smoke with the sweetness of sugarcane and touches
of cacao. Lingering almond and candied fruits appear to impart a remarkable, well-balanced experience. Finishes smooth and easy with a pleasant aromatic bouquet.