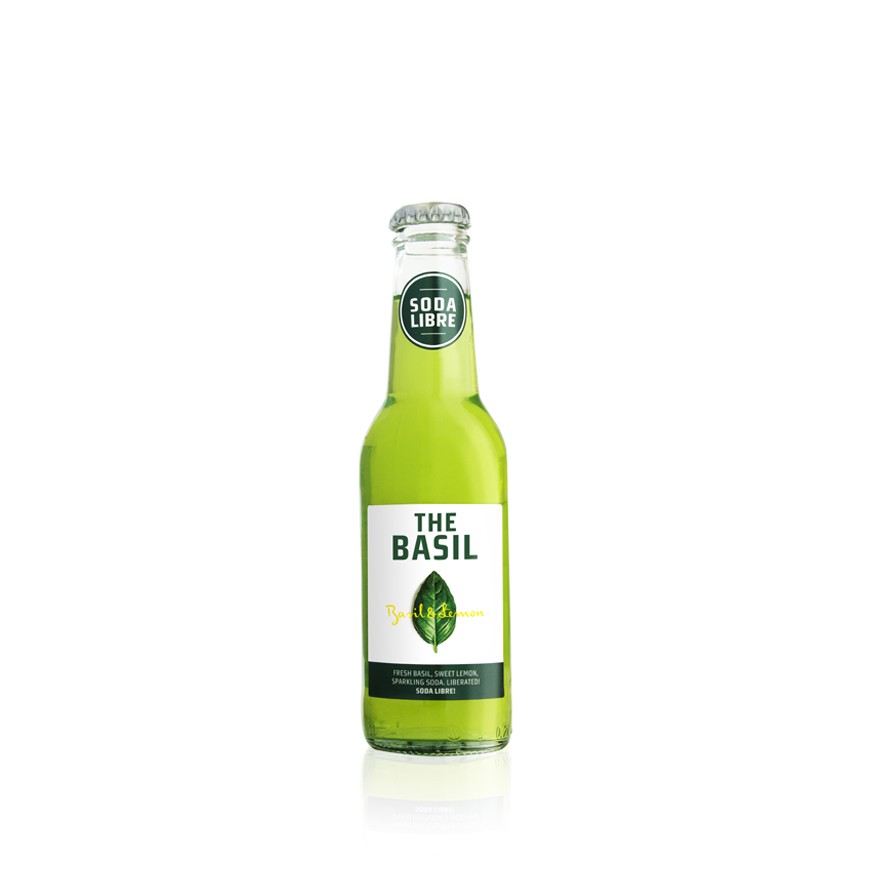 Soda Libre - The Basil - 0,2 ltr (bestellen per 24)
Basil's sweet and peppery taste and green colour makes it the ideal soda ingredient. On its own, chilled and garnished with a fresh basil leaf and a slice of lemon, The Basil not only looks cool but also tastes wonderfully refreshing.
The sparkling soda is also the perfect mixer for long drink fans. Bartenders are impressed by the balanced mix of sweet and sour and its effervescent character. The Basil is the ideal complement to all drinks, showcasing them perfectly: combined with gin, tequila or vodka, as a spritz with prosecco on ice, The Basil is a byword for aromatic refreshment in a long drink.