The Art of Italicus Competition | The Winners
News
Order
The Art of Italicus Competition | The Winners
THE WINNER
Janneke Koorn - NOC NOC & Dr. Rotterdam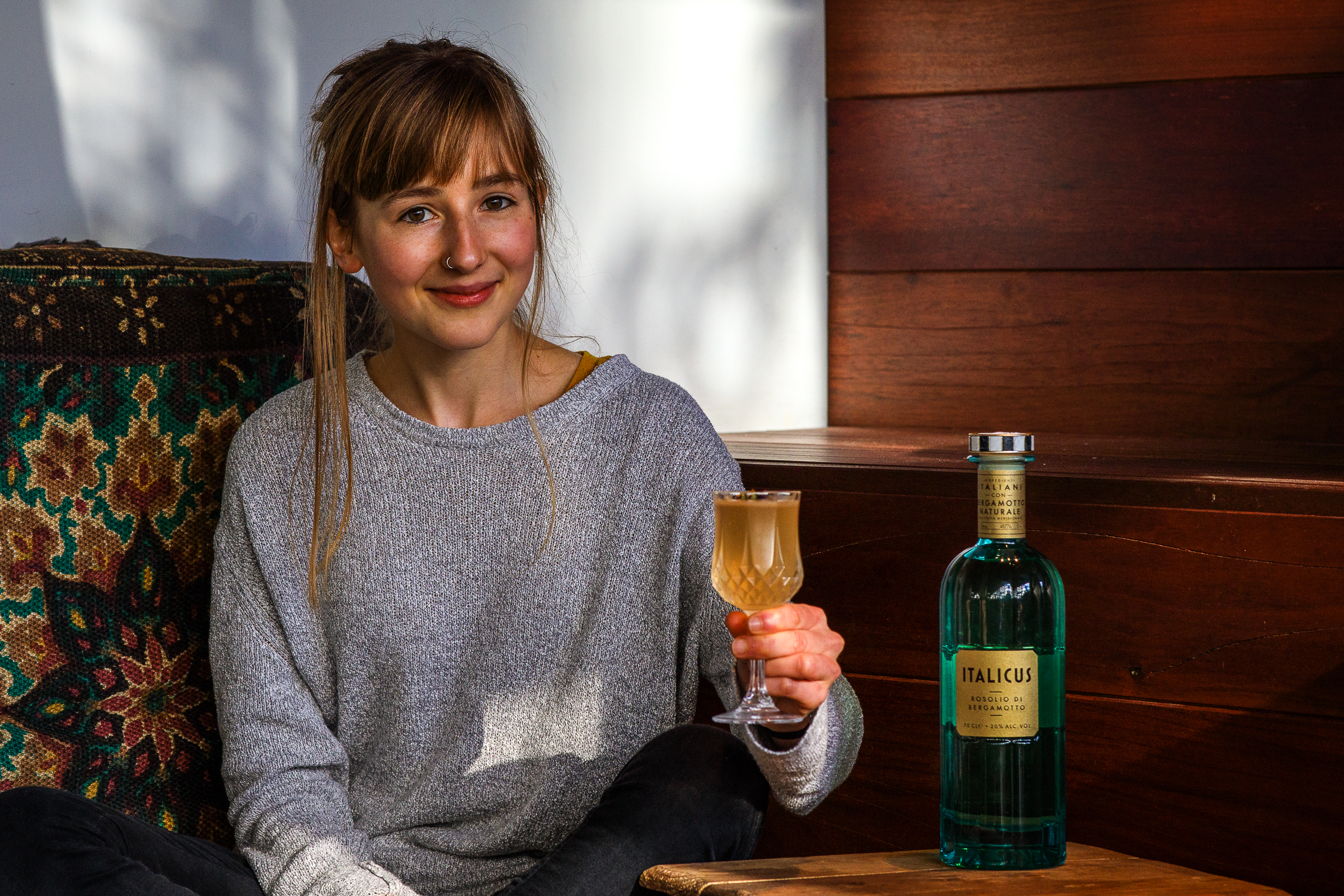 Phi
Glass: Coupe
Garnish: Violet
Method: ShakeIngredients:
34 ml Italicus
21 ml Cocchi Rosa
13 ml lemon juice
8 ml Suze
The measurements are according to the Fibonacci sequence which results in the Golden Ratio (also called the number Phi). The Golden Ratio is considered the ultimate esthetic proportion and often found in art and nature. This cocktail puts the Golden Ratio to the test to see if it can result in a balanced aperitivo cocktail.
THE FINALISTS
Tim Levevre - Door 74 Amsterdam
Helder Fortis Silva - Dr. Rotterdam
Rob Manson - The Five Points Den Haag
Najade Bijl - The Beefsteak Club Amsterdam
Aart Kaufman - De Nieuwe Poort Rotterdam
Valentino Creatura - Juniper&Kin Amsterdam
Aquiles Raphael - Ayla Rotterdam
Art comes in different forms: music, fashion, design, craftsmanship, literature, gastronomy, paint, and Italicus encapsulates them all, as its main aim is to innovate with excellence and uniqueness.
Art of ITALICUS Aperitivo Challenge will therefore encourage the development of art's liquid expression: cocktails. The competitors, as liquid artists, will have a chance to make a mark by crafting the ultimate art inspired Aperitivo experience. The Art of ITALICUS Aperitivo Challenge will challenge bartenders to be brave and innovative, because creativity takes courage.
To the national final will have to participate at least 8 bartenders. Entry is free of charge and no purchase is necessary to enter the Promotion or to claim the Prize. Finalists will compete against each other by preparing and serving their cocktails in front of a panel of expert local judges featuring well-known bartenders and drinks commentators. The information related to venue and timing will be communicated directly to the finalists.
THE RULES
● Competitors agree to showcase their recipes during a live competition in front of judges
● The drink should be an original recipe which has never been entered in any other competition
● ITALICUS and its distributors reserve the right to use the cocktail recipe created for any heat of the tournament in its publications and marketing materials during and following conclusion of the competition
● Bartenders agree to be photographed, recorded, and featured in real time during the event through Italicus and other digital media channels. Italicus and other media have the right to utilise images and understand that they may be used in future marketing materials
● Each cocktail needs to be inspired by any form of Art, following the Aperitivo Style; with a maximum of 5 ingredients, one of which needs to be ITALICUS
● All the cocktails recipes must include at least 30ml (3cl or 1oz) of ITALICUS
● The recipe should be expressed with measurements as well as garnish, glassware and overall presentation to fulfill the brief of Aperitivo Cocktail, inspired by any form of Art. Participants are welcome to suggest a food pairing with their submitted cocktail recipe
● Competitors will have 5 minutes to create their cocktails and explain the "cocktail concept" and inspiration
● It is prohibited to present a cocktail with names that are considered vulgar, offensive, or sexual in nature or with words associated with narcotics or other illegal substances. Other names that will not be permitted include those that are degrading towards people, organizations, political affiliations, ethnic and/or religious groups
● The criteria of how each cocktail be judged: precision of serve (10 points), taste (10 points), presentation skills (10 points)
● The final decision from the judges is exclusively theirs and is non-negotiable
● ITALICUS is committed to promoting its products in a responsible manner: please drink responsibly, don't drink and drive
● Participants considered by the organisers to be practicing or promoting any form of irresponsible drinking will be disqualified
● Anybody working for ITALICUS in any way (e.g. BAs) will not be eligible to participate in the challenge
● The winning bartender will be awarded as that market's "Bar Artist of the Year". And will represent Holanda on the 12th of November in Milano
● The winning bartender of the final will be awarded as that market's "World's Bar Artist of the Year" and will be invited to participate in a workshop in London with Erik Lorincz and Declan McGurk at American Bar at Savoy and will be flown to NY to participate in a workshop at the famous NoMad bar.
If you have any questions, please send them out to arno@cooperandbarrel.eu
Succes !
Team Cooper and Barrel